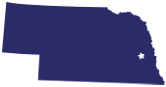 Gifford Tower, a 12 story high-rise apartment complex, located at 2510 N. Clarkson St. and Stanton Tower, an 11 story high-rise, at 2600 N. Clarkson St., are two sites the Fremont Housing Agency owns and manages. Both Gifford and Stanton Towers operate under the rules and regulation of the U.S. Department of Housing and Urban Development.
Stanton Tower is designated strictly elderly, 62 years and older, and offers a Congregate Dining Service for a delicious noon meal at a very low cost. Gifford Tower serves all ages. To qualify for housing, a person must be of legal age to sign a contract in Nebraska. A Resident Support Services Coordinator was added to the staff in October 2012 to provide a variety of support services to the elderly and disabled residents. Handicapped Accessible units are available in both buildings for persons needing these features.
FHA does not discriminate on the basis of race/color, sex, national origin, religion, marital status, disability, familial status or LGBT. Occupancy standards dictate the number of persons allowed per 1 bedroom apartment. In times of high vacancy rates, eligible small families of 2 may occupy a 1 bedroom unit. In order to qualify financially, an applicant's gross yearly income cannot exceed HUD Income Limits. Please contact us if you have any questions.
More Property Information
Property Details
Gifford and Stanton Towers comprise a total of 245 apartments. These buildings are well maintained and attractive. The modern and clean apartments are furnished with stoves, refrigerators, air conditioning, and heating. One check pays the rent and includes all utilities and maintenance. Telephone and cable TV are not included.
Community Room
Each building has a Community Room for your use. These are large meeting rooms with TV/DVD, soda and snack machines, tables, chairs, sofas, etc. There are kitchen facilities for serving a meal in Gifford Tower and a Coffee Bar area for refreshments in Stanton Tower. Tenants use these rooms for family reunions, dinners, birthday parties, etc. by reservation with Management. Community rooms are also available for public rental. Call for more information.
Laundry
Each building has its own coin-operated laundry facilities.
Social Activities
Bingo, Bible study, cards, potluck dinners, meetings, holiday and soup dinners, occasional special entertainment.
Congregate Dining Service
Congregate Dining Service is available for a delicious noon meal at a very low cost.
Resident Support SerVIces
A Resident Support Services Coordinator is provided via a federal grant. Handicapped Accessible units are available for persons needing these features.
Maintenance
All yard work, snow removal, and routine maintenance is handled by management. We have excellent maintenance staff and are proud to provide you with maintenance-free living. Work orders are reported to the management office. If we can't handle the problem, we will contact someone who can.
Eligibility
FHA affordable housing is for anyone who meets the selection criteria, lives independently, and is income eligible. There are handicapped accessible units available. All income and expenses are third party verified for accuracy (employment, social security, interest from assets, pensions, VA benefits, etc.).
Medical expense includes hospital/doctor visits, prescription drugs, eye glasses, hearing aids, and a primary or supplemental health insurance policy.
Remember, one monthly payment includes rent, heat, lights, and maintenance, plus the availability of activities and social opportunities.
Rents are reviewed annually, unless interim reviews are requested.
Other Items to Consider
FHA is located close to a shopping mall, grocery, pharmacy, medical facilities, gas station, banks, and restaurants. There is private assigned off-street parking, a community room space for family gatherings, and in-house dining facilities for a delicious noon luncheon.
Visitors are always welcome to take a look and fill out an application. You are under no obligation. You could be a part of our home community and still be independent, but be free of the maintenance problems of living in a house. And the rent is reasonable, based on HUD's formula and your income.
We would be pleased to answer any questions that you might have and to show you what we currently have available. Please contact the Fremont Housing Agency. Thank you.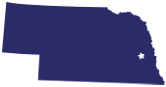 Hooper Housing Authority operates 25 units of Public Housing in Dodge County, Nebraska and offers affordable housing at its best. Experience small town living with your choice of 23 one-bedroom apartments or 2 two-bedroom apartments. Hooper Housing is a just a short drive north of Fremont, Nebraska.
Located near the downtown business district, access to many amenities is within walking distance including the post office, bank, library, grocery store, restaurants, City Hall, senior center, city park and swimming pool. Residents also enjoy beautiful views of the local golf course.
Rent for these units are income based off of 30% of gross income. Income limits apply.
Hooper Housing Board
The Board is comprised of five Commissioners appointed by the Mayor of Hooper and approved by the Hooper City Council to serve a 5 year term. Commissioners are volunteers who have a passion for the success of their community and its residents. Regular meetings are held six times per year on the third Wednesday of each month at 6:30 p.m. (January, March, May, July, September, November). Rita Grigg serves as Executive Director for the Hooper Housing Authority.
All Fremont Public Housing Facilities are Smoke-Free.
Find your Home in Fremont, Nebraska