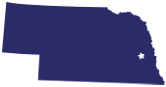 Public & Affordable Housing
The Fremont Housing Agency owns and/or manages 334 units of public housing and affordable housing within the jurisdiction of Dodge County and 164 Section 8 Housing Choice Vouchers.
Current board members are Stanford Darling, Frank Kment, Marty Gifford, Maggie Zarate, Blair Horner, and Leta Fornoff. Commissioners are appointed by the mayor and approved by the City Council for a staggered five-year term. The board of commissioners meets the fourth Wednesday of each month at 11:30 a.m. in the Administration Building of the Fremont Housing Agency office, located at 2510 North Clarkson St. in Fremont, Nebraska.
Rita Grigg serves as Executive Director.
Find your Home in Fremont, Nebraska