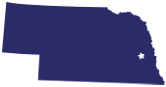 Mailing Address
2510 N. Clarkson Street
Fremont, NE 68025
Office Hours
Weekdays
8:00am – 4:30pm
Window Hours
Weekdays
9:00am - 12:00pm
12:30pm - 3:00pm
Mailing Address
2510 N. Clarkson Street
Fremont, NE 68025
Office Hours
Weekdays
8:00am – 4:30pm
Window Hours
Weekdays
9:00am - 12:00pm
12:30pm - 3:00pm
We ask that interested parties DO NOT send private information or copies/pictures of Social Security Numbers/Cards, Drivers Licenses, Birth Certificates, etc. This is not a safe or secure way to send.
If you would like us to contact you please send us an
email
or fill out our contact form. Leave us a brief message and one of our representatives will be in touch with you as soon as possible.
Have a question for a specific department? Please click on the appropriate title below to send a direct email.
Find your Home in Fremont, Nebraska